La batalla de Kim Kardashian
Por: Salma Castillo  Sabemos de sobra que en esta vida NADA es perfección. Hoy creemos importante hablar de […]
5
---
Por: Salma Castillo 
Sabemos de sobra que en esta vida NADA es perfección. Hoy creemos importante hablar de Kim Kardashian y su fuerte problema contra la psoriaris para dejar claro, de una vez por todas, que nada es lo que parece y que no tenemos por qué ocultar nuestras imperfecciones ante el mundo.
No es ningún secreto que Kim padece de psoriasis, una enfermedad de la piel en la que las células se acumulan para formar escamas y manchas secas que producen comezón, pues desde hace poco más de 13 años mostró a todos los seguidores de Keeping Up With the Kardashians lo que estaba por atravesar a lo largo de toda su vida.
Recientemente Kim dejó una reflexión en Poosh -el blog de su hermana Kourtney- sobre sus momentos más difíciles y cómo es que ha aprendido a vivir con su diagnóstico. Recordó el inicio de la enfermedad y cómo su mamá, quien ya la padecía y al parecer se la heredó, se dio cuenta de que esas manchas no eran una simple reacción a un material de un vestido.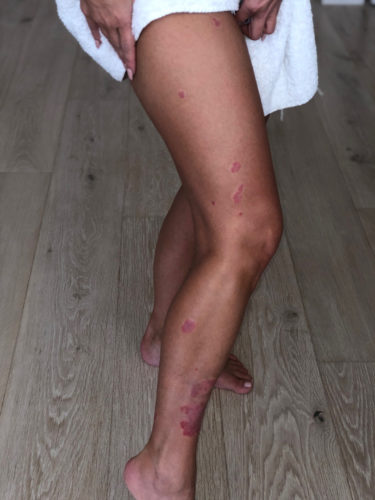 En esta reflexión, Kim aprovechó para contar que ahora se está enfrentando a una nueva etapa de su padecimiento: la artritis psoriásica, enfermedad de las articulaciones que se presenta solo en el 10% de personas que padecen psoriasis en la piel. Explica que no ha sido fácil pero que siempre ha encontrado una luz al final del túnel.
Kim les pide a las personas que padecen una enfermedad autoinmune que abracen sus imperfecciones, que traten de sentirse cómodos pero que no lo dejen pasar ni se olviden de cuidarse. Si quieres saber más detalles de su historia te recomendamos leer su reflexión aquí: https://poosh.com/kim-kardashian-west-psoriasis-journey/
Hoy le aplaudimos por ser uno de los personajes más influyentes de los últimos tiempos y lograr que sus problemas también sean una fuente de inspiración para muchas personas que no saben cómo manejar la cuestión.
"Si tú tienes psoriasis, no puedes dejar que arruine tu vida…". Yas, girl!
5
---
Compartir
---
Comentarios
---
Artículos relacionados
No te olvides del cuello en tu rutina de skin care
Ver más
El agua micelar perfecta para mi
Ver más
¿Qué tanto poder proyectas?
Ver más
Revistas
Elige una revista para conocer más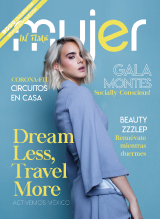 ---