Los fotógrafos más importantes de la industria editorial
Por: Andy Flores / Instagram: @andymckf La fotografía editorial es la favorita de muchas personas, ya que siempre vemos […]
2
---
Por: Andy Flores / Instagram: @andymckf
La fotografía editorial es la favorita de muchas personas, ya que siempre vemos a las mejores modelos y en locaciones o escenarios únicos que a la vista nos enamoran, además de todo el equipo creativo una persona que hace posible que veamos estas increíble sesiones de fotos en la revista es el fotógrafo. A través de los años, estos fotógrafos se han posicionado como los mejores gracias a su increíble trabajo para publicaciones y marcas internacionales. ¡Conócelos!
Steven Meisel. Gracias a él, muchas portadas en Vogue Italia se han vuelto icónicas en la industria; un personaje misterioso pero con un gran ojo para la fotografía que ha trabajo con Vogue de Estados Unidos e Italia, así como Interview y W, fue elegido también por la mismísima Madonna para fotografiarla para su controversial libro llamado SEXque salió a la venta en 1999. Las campañas que ha realizado a través de los años son con marcas como Prada, Dior, Valentino, Versace, Dolce & Gabbana y más.
Patrick Demarchelier. Seguro has escuchado su nombre en varios lugares y películas como en The Devil Wears Prada, ya que Demarchelier es uno de los fotógrafos más admirados de la industria gracias a su increíble espontaneidad en sus fotografías. Sus inicios en la industria editorial fueron en Elle y en Marie Claire, hasta que llegó a Nueva York y comenzó a trabajar con publicaciones de la talla de Vogue, Rolling Stone y Glamour. Él tuvo campañas con Chanel, Giorgio Armani, Gucci, Yves Saint Laurent, Calvin Klein y con el gran Gianni Versace.
Mario Testino. Él es uno de los fotógrafos más exclusivos en la industria para varios diseñadores y celebridades, después de que sus retratos en 1997 con la Princesa Diana de Galés se volvieran populares decidió trabajar con revistas como Harper's Bazaar, Vanity Fair, Vogue, entre otras. Entre las campañas que tuvo se podría decir que Tom Ford fue con la que más colaboró, así como Burberry, Chanel, Dolce & Gabbana y Valentino. Algunas de sus musas son Kate Moss y Gisele Bündchen.
Nick Knight. Con su personalidad y creatividad, se ha vuelto realmente influyente en la moda en la actualidad gracias a su increíble fotografía editorial. Después de que se volvieran famosas sus fotografías en los 90's para las revistas de i-D y The Face, tuvo la oportunidad de trabajar con Louis Vuitton, Yves Saint Laurent, Alexander McQueen, así como retratos de cantantes de la talla de David Bowie, George Michael y Lady Gaga.
Mariano Vivanco. De Perú para el mundo, es un reconocido fotógrafo de celebridades en las que ha incluido entre sus obras a Cristiano Ronaldo, Dita Von Teese, Eva Mendes, Lady Gaga, Emma Watson y a super modelos como Miranda Kerr, Cindy Crawford y Naomi Campbell. Ha tenido varios proyectos con diseñadores de moda, entre los que podemos encontrar a Dolce & Gabanna, Thierry Mugler, Elisabetta Franchi y Cesare Paciotti.
2
---
Compartir
---
Comentarios
---
Artículos relacionados
5 básicos con los que tu clóset podría sobrevivir
Ver más
No te olvides del cuello en tu rutina de skin care
Ver más
El agua micelar perfecta para mi
Ver más
Revistas
Elige una revista para conocer más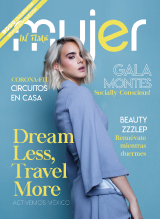 ---